About Us > Why Select Us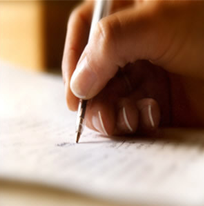 Clients choose Global Trade Gateway because of:
Expertise
Expertise: We work collectively with Global Trade partners with specialist operational capabilities, industry knowledge and extensive Global trade expertise.
Execution:
We do not just develop strategies and make recommendations we take an active part in the execution and delivery of sourcing and trade solutions.
Solution Focus:
We leverage our internal knowledge and that of our Global Partners to develop the optimal trade and sourcing solution for each client.
"End-to-end" capability:
We deliver a full spectrum of value-added trade services and capabilities ensuring we deliver a solution that will address all your Global sourcing and trade issues and help you achieve the outcome desired. Value for Money: We apply only the best and most experienced resources with direct market knowledge and expertise to provide the most timely and effective solutions.
Trust:
We earn our clients' trust through our consistently superior service, our professional conduct, and our complete commitment to delivery according to our client's. Integrity: We only accept projects where we or our partners have the direct industry knowledge or operational experience that will allow us to facilitate the desired outcomes.